Topographic Surveys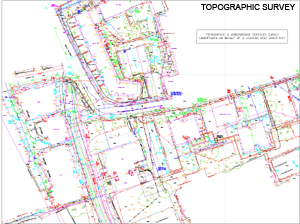 Sitech Surveying Services are able to provide detailed topographic surveys and site surveys throughout Kent, London, The South East and South West of England.
Typical uses for topographical surveys are town planning, industrial estates, residential and commercial property and landscape and garden design.
Land or topographic surveys can be undertaken on or off site where access is not available due to the latest advances in reflectorless and GPS technologies. The capture of topographic data can now be undertaken effectively and accurately.
We use the latest measurement technology and processing software for all topographic and site surveys. Our survey teams are equipped with Faro Laser Scanners, Leica Smart Rover GPS, Leica Total Stations and associated equipment.
A comprehensive field coding system allows any site object to be observed and placed within its own layer in the final computer model. Data can be processed at any scale and contours produced at any interval.
The data we produce can be presented two or three dimensionally and plotted in a variety of formats and sizes (up to AO and can be film or paper, monochrome or colour).
Sitech employ a strict quality control system and all surveys are monitored and checked to completion by a senior surveyor and we can supply full task records if required.
We understand the importance of your needs and requirements and all our staff are fully trained to the latest heath and safety legislation necessary to carry out topographic and site surveys.
Contact us now on 01622 678900 or 01285 654522 for Topographic surveys. Alternatively click here to fill out our contact form.