Land Surveying Services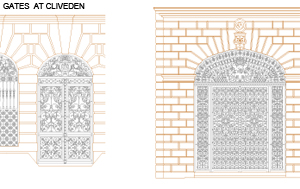 Sitech Surveying Services has an excellent reputation within the industry for producing high-quality measured surveys throughout the UK and occasionally, overseas.
Our team has many years' experience of producing surveys for residential, commercial, industrial and government projects.
We employ GPS, Infra-red and Laser scanning measuring techniques, Ground-Penetrating Radar (GPR) and the latest CAD and bespoke surveying software.
With offices in the South and West of England, we offer a particularly competitive land surveying services to clients in London, Southern England, the Midlands, the West Country and Wales.
Detailed 2D or 3D topographic surveys are provided by Sitech Surveying Services for projects such as county and town planning, industrial and residential development and landscape or garden design.
Find out more.
Using the latest 3D scanning technology, a single surveyor can undertake highly accurate building surveys, thus reducing the cost to the client.
Find out more.
Sitech Surveying Services undertake accurate boundary surveys to assist in boundary disputes and to provide plans and data acceptable to The Land Registry.
Find out more.
Sitech Surveying Services provide a comprehensive utility survey and facility mapping service that will map, identify, locate and measure any existing underground services or utilities.
Find out more.
Setting out services are provided by Sitech Surveying Services.
Find out more.
Contact us on 01622 678900 or 01285 654522 to see if Sitech Surveying Services can provide you with assistance with Land Surveying Services. Alternatively click here to fill out our contact form and we will guarantee to get back to you within 8hrs.